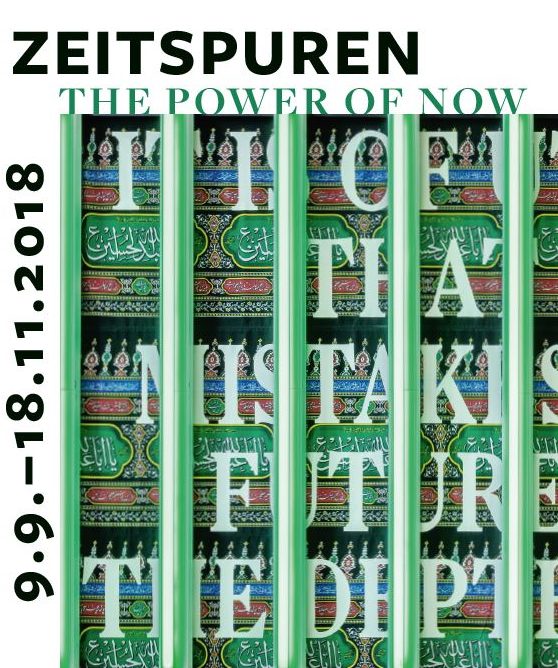 ZEITSPUREN – The Power of Now
9 September

–

18 November
ZEITSPUREN
The Power of Now
9.9.-18.11.2018
URSULA BIEMANN – DORA BUDOR – ROMAN BUXBAUM – JULIAN CHARRIÈRE – DANIEL GUSTAV CRAMER – MARTIN CREED – PETER DREHER – ELMGREEN & DRAGSET – CÉCILE B. EVANS – FELIX GONZALEZ-TORRES – RODNEY GRAHAM – DAVID HORVITZ – TEHCHING HSIEH – SOPHIE JUNG – ON KAWARA – KAPWANI KIWANGA – RAGNAR KJARTANSSON – KRIS MARTIN – AGNIESZKA POLSKA – POPE.L – BARBARA PROBST – LAURE PROUVOST – PILAR QUINTEROS – RAQS MEDIA COLLECTIVE – SOPHY RICKETT – MIKKO RIKALA – DIETER ROTH – STÉPHANIE SAADÉ – MICHAEL SAILSTORFER – TARYN SIMON – SLAVS AND TATARS – SMUDGE STUDIO – GERNOT WIELAND – PEDRO WIRZ
Zeitspuren – The Power of Now considers the aesthetic, material and cultural significance of time within contemporary visual histories. Bringing together the work of approximately 35 international artists, this four-part exhibition explores how artists have challenged hegemonic temporalities of labor, leisure, statecraft, memory and technology through exploration of the phenomenological dimensions of time.
As a starting point for the exhibition Time and its Discontents introduces the intersections of labor and time. The works in this section build critical and playful narratives around the 'discontents' of standardizing durations of living, work and leisure. Capture: (Documenting and) Staging Lives explores how daily temporalizations intersect with artistic genealogies using quotidian and more fantastical methods, while Sculpting Time explores the material processes of historiography, focusing on artistic methodologies of 'mining' and excavation. The final section, (Speculative and) Planetary Temporalities, moves through the accelerated temporality of digital connectivity, considering the stakes of 'liquidity' for temporal, spatial and geographic collapse.
Curated by SAMUEL LEUENBERGER and FELICITY LUNN
The exhibition Zeitspuren is a collaboration between Kunsthaus Centre d'art Pasquart, Photoforum Pasquart > PERFECT TIME AHEAD and NMB Neues Museum Biel > Von Zeit Zu Zeit.