Diese Veranstaltung hat bereits stattgefunden.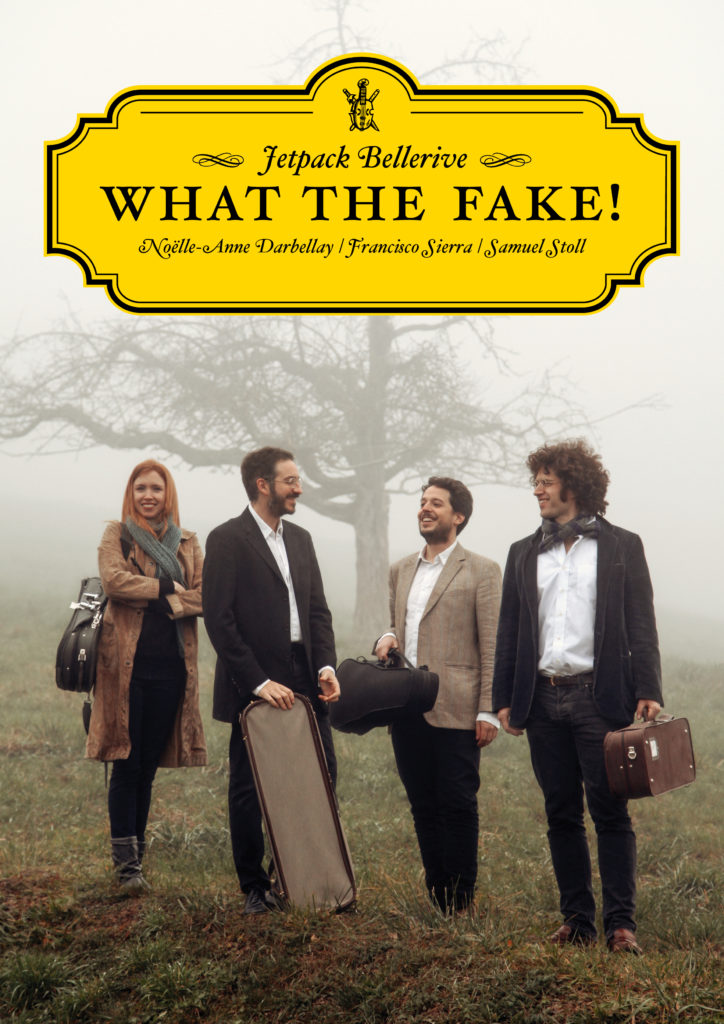 What the fake!
19 April 2018, 20:00

–

21:00
What the fake!
Performance, Konzert / Performance, concert: Jetpack Bellerive (Konzept / concept), Noëlle-Anne Darbellay (Violine / violon), Samuel Stoll (Horn / cor), Francisco Sierra (Intervention / intervention), Raphaël Cendo, Ricardo Eizirik, Ray Evanoff, Jannik Giger, Niklas Seidl (Komponisten / compositeurs), Maude Léonard-Contant, Taus Makhacheva, Camillo Paravicini (Kunstschaffende / artistes), Moritz Müllenbach (Klangregie / régie son)
Ist jedes Original auch eine Fälschung? Das interdisziplinäre Projekt bringt Videos und Live-Interventionen zusammen und stellt Fragen zur Echtheit einer Darbietung oder eines Kunstprodukts. / Tout original est-il également une falsification? Ce projet interdisciplinaire rassemble vidéos et interventions, soulevant la question de l'authenticité d'une présentation ou d'une production artistique.
Im Rahmen des Festival l'art pour l'Aar / Dans le cadre du festival l'art pour l'Aar