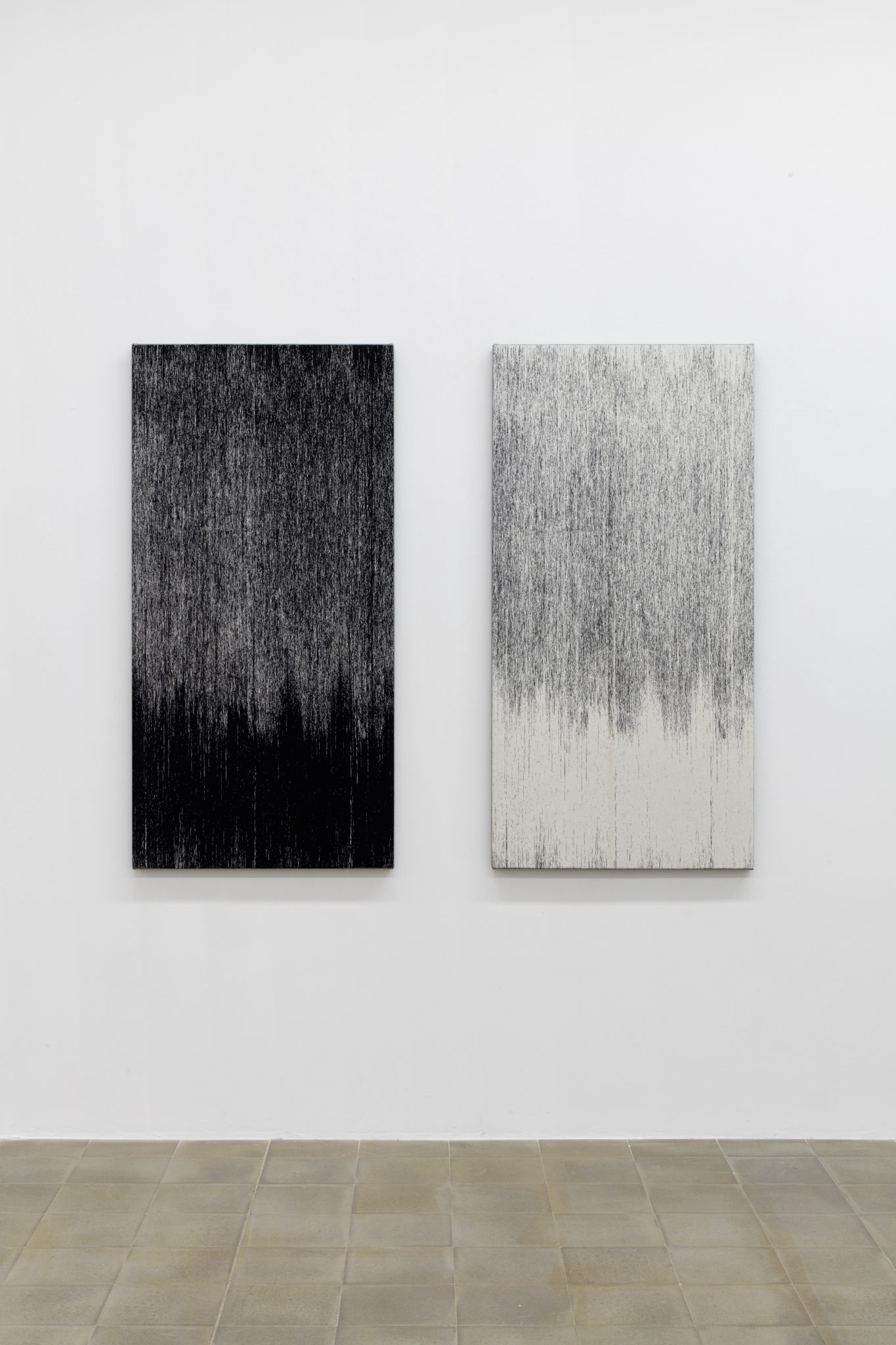 SUSAN MORRIS Self Moderation
11 September 2016

–

20 November 2016
Self Moderation
Susan Morris (b.1962, Birmingham, GB) subverts traditional notions of self portraiture by replacing external appearance with recorded traces of everyday activity and automatic bodily movement. She has used year planners to track events such as crying jags, sleepless nights or her presence/absence in the studio, transcribing the data to produce abstract screenprints.
Interested in the obvious futility of attempts to capture her unconscious, Morris has made drawings using a plumb-bob, restricting expression to an absolute minimum. A move to digital recording devices produced a series of inkjet prints that chart her biorhythms. The related group of Motion Capture Drawings traces the elaborate movements that take place between each pluck of the plumbline string via senors attached to various points of her body.
More recently, she has woven large tapestries from digital recordings of her sleep/wake patterns which are governed by clock and calendrical time as well as by artificial light. This sense of being trapped in a socially constructed network is also explored in her Concordances – samples of newspaper reportage taken over a ten year period and configured as verb lists.
Susan Morris, Ausstellungsansichten / vues d'exposition / exhibition views Kunsthaus Centre d'art Pasquart 2016
Courtesy the artist
Fotos / Photos: Julie Lovens