Diese Veranstaltung hat bereits stattgefunden.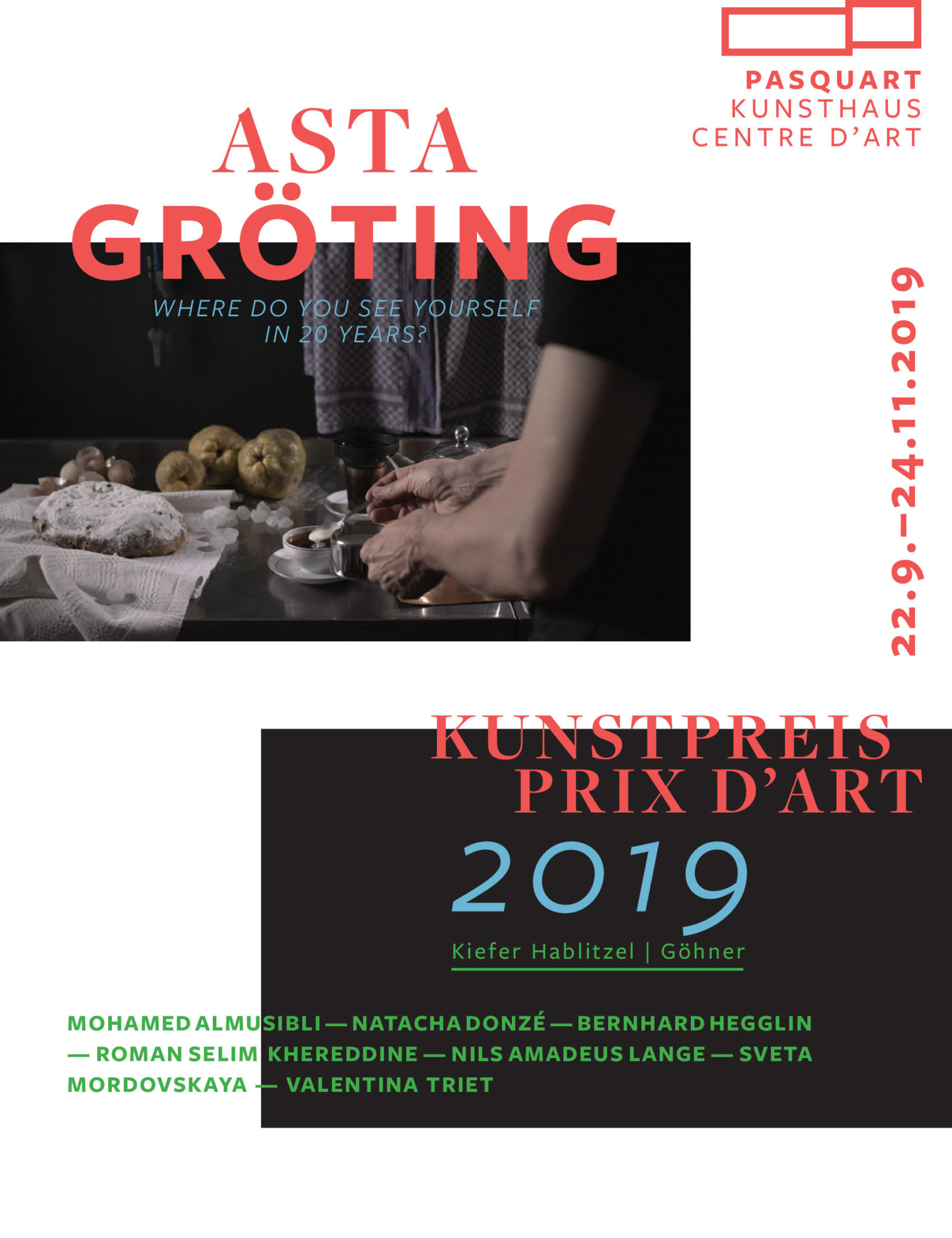 OPENING ASTA GRÖTING and KIEFER HABLITZEL | GÖHNER ART PRIZE 2019
21 September 2019, 17:00

–

20:00
You and your friends are cordially invited to the opening of the exhibitions
Saturday 21.9.2019, 17:00
17:15 Speech
Felicity Lunn, director Kunsthaus Pasquart
Judith Welter, jury president Kiefer Hablitzel | Göhner art award 2019
Danaé Panchaud, director Photoforum Pasquart
18:00 Performance
NILS AMADEUS LANGE
Apéro
Catering
17:00-18:30
Children's preview
Children of 5 years and over are invited to explore the exhibitions like the adults do and afterwards to take part in a workshop (german/french). No reservation is required and participation is free of charge.