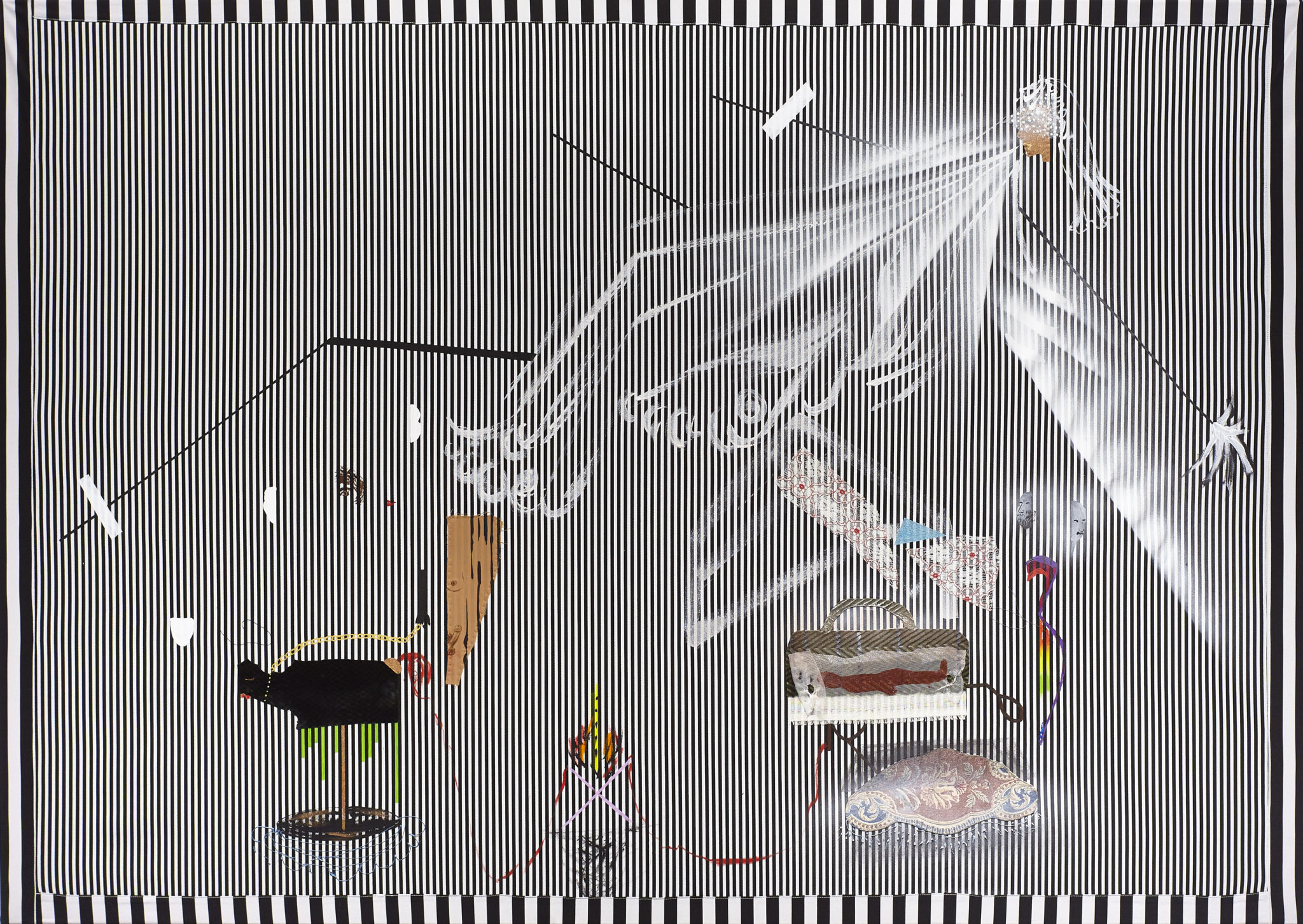 This exhibition has been cancelled. Thank you for your understanding.
Nilbar Güreş
19.4.-14.6.2020
Opening: Sa 18.4.2020, 17:00
Nilbar Güreş (b. 1977 in TR) works in a diverse range of media, including painting, photography, film, performance, collage and drawing. She consistently interrogates conventional gender roles and alludes to ways of empowering feminine and queer identities. Imbued with a playful irony, her artistic practice is based on subtle moments of resistance, quietly radical in their enactment on the margins of everyday life. The exhibition focuses on the last five years of Güreş' career.
Nilbar Güreş, Frozen Zebra, 2017, mixed media on fabric, 110 × 155 cm;
Courtesy Galerie Tanja Wagner, Berlin