Diese Veranstaltung hat bereits stattgefunden.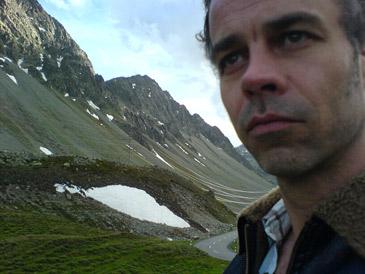 Artist's talk (dt) – DANIEL ZIMMERMANN
Daniel Zimmermann in conversation with Felicity Lunn.
As part of the exhibition the Filmpodium projects afterwards the film
WALDEN
Daniel Zimmermann, CH 2018, 106′, without words
Zurich 2018, Swiss Promotion Prize for the best Swiss film. Karlovy Vary 2018, Special Jury Prize.
Thursday 5.3.2020, 7.30 pm*
Friday 6.3.2020, 6 pm*
*In the presence of the artist
In the forest of the monastery of Admont, a fir tree is felled and turned into wooden strips. The wood is piled up and transported by train, boat and truck into the Brazilian Amazon forest. With powerful 360-degree shots, the film slowly and relentlessly depicts a paradoxical journey along globalized trade routes to its mysterious final destination.
The CINE-BAR is open before and after the presentation.