Diese Veranstaltung hat bereits stattgefunden.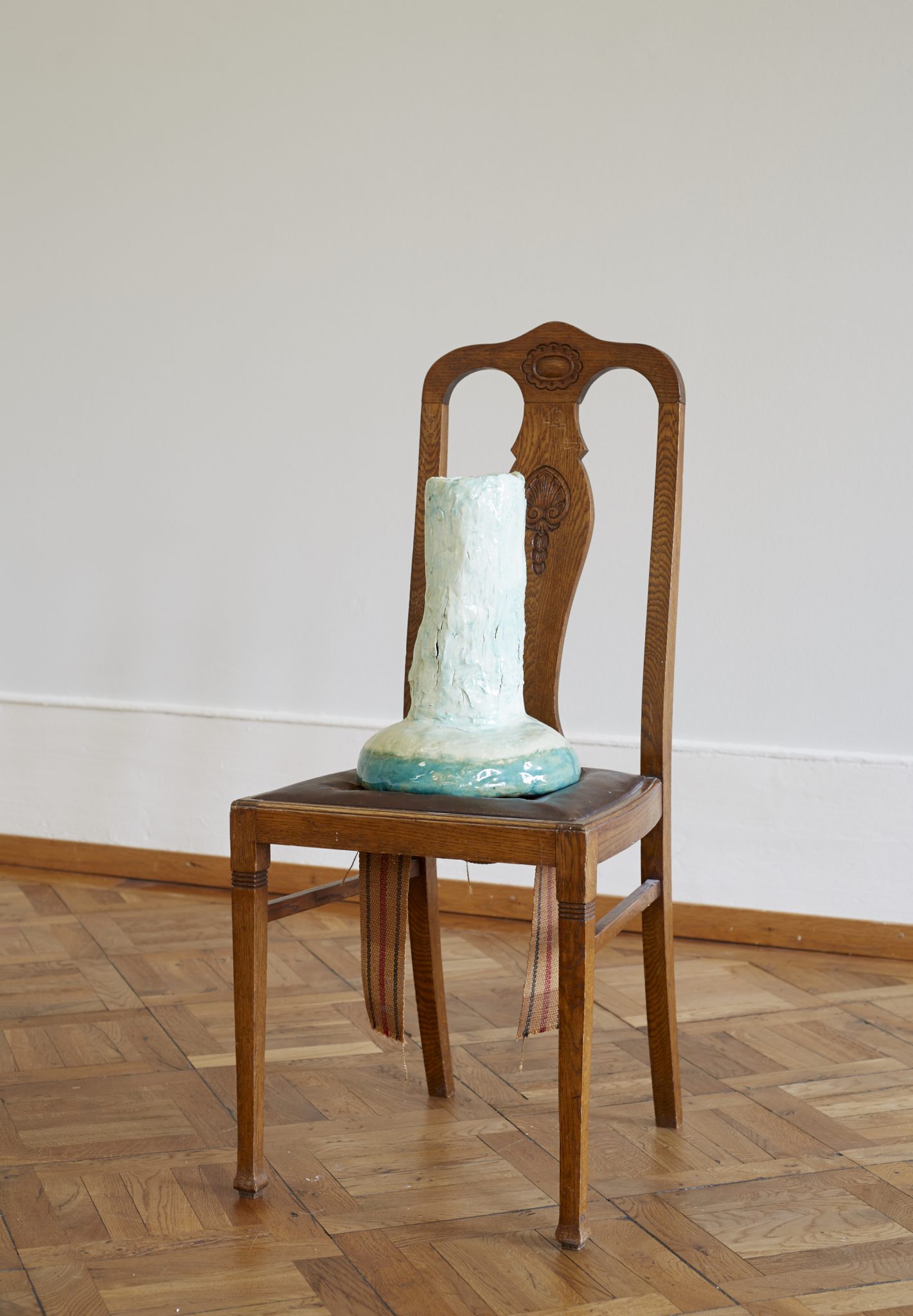 Jessica Jackson Hutchins
30 June 2013

–

1 September 2013
Jessica Jackson Hutchins
30.6.2013-1.9.2013
Jessica Jackson Hutchins (b. 1971 Chicago, IL) is one of the most prominent artists of her generation in the United States. Her energetic, idiosyncratic sculptures and prints have been the subject of solo exhibitions at major US art institutions such as the ICA Boston and Atlanta Center for Contemporary Art. She is currently participating in the exhibition Il Palazzo Enciclopedico / The Encyclopedic Palace  at the 55th Venice Biennale. In collaboration with The Hepworth Wakefield (GB), the exhibition at Kunsthaus CentrePasquArt is the first presentation of Hutchins' work in Europe.
Jessica Jackson Hutchins combines household objects – kitchen tables, industrial ladders, clothes and armchairs – with handmade ceramics and assemblage to create evocative, often startling sculptures. The human body is emphatically present in the worn furniture and the way in which these embrace vessels and wear clothes. These chairs also become vehicles for display when they are turned into plinths. Together with mono-prints and canvas works, these sculptures refer to the chaos inherent in both domestic life and art making and embody everyday rituals such as eating, reading and sex. Abstracted from their previous functions, their banality acquires a transcendent quality.
Oblique and incomplete, Hutchins' articulations resist interpretation. There is no verbal equivalent for her hybrid creations that are neither pure sculpture nor 'straight' painting. Her work incorporates familiar elements, such as newspaper, chair legs or scraps of clothing, with materials that defy description. In this state of permanent metamorphosis sculptures double up as plinths, canvases are identified as autonomous works or are integrated into sculptures and tables, and pianos are turned into woodblocks for large-format mono-prints. In this exhibition the domestic intimacy of the arrangements in the bourgeois rooms in Parkett 2 contrasts with the monumental character of the Salle Poma. As the third element, Hutchins has transformed the vitrine into a display that juxtaposes drawings, paintings and ceramic pieces with artwork made by her children. The visual equivalent of a text, consisting of rhythm, syntax and narrative, this journey through objects and ideas underlines the artist's interest in language and literature which informs all her work.
Hutchins' work suggests that we recognise ourselves in the things we encounter, the ways in which these objects are transformed through the time literally marked in scratches and stains, the repairs in worn furniture and clothing, and the sagging forms of furniture that has moulded itself to our limbs over years of use. Her sculptures, paintings and prints are intentionally raw and worn and often described in relation to the emotional outpourings of Punk music, yet there is a tender non-heroic quality to their making. Rigorous, funny and intellectual, a conflation of high art and craft, Hutchins' work is less concerned with the finished product or a single, definitive interpretation than with the process of making a meaningful connection to the vicissitudes of life.
Jessica Jakson Hutchins, Ausstellungsansichten / vues d'exposition / exhibition views Kunsthaus Centre d'art Pasquart 2013
Fotos / Photos: D. Aebi