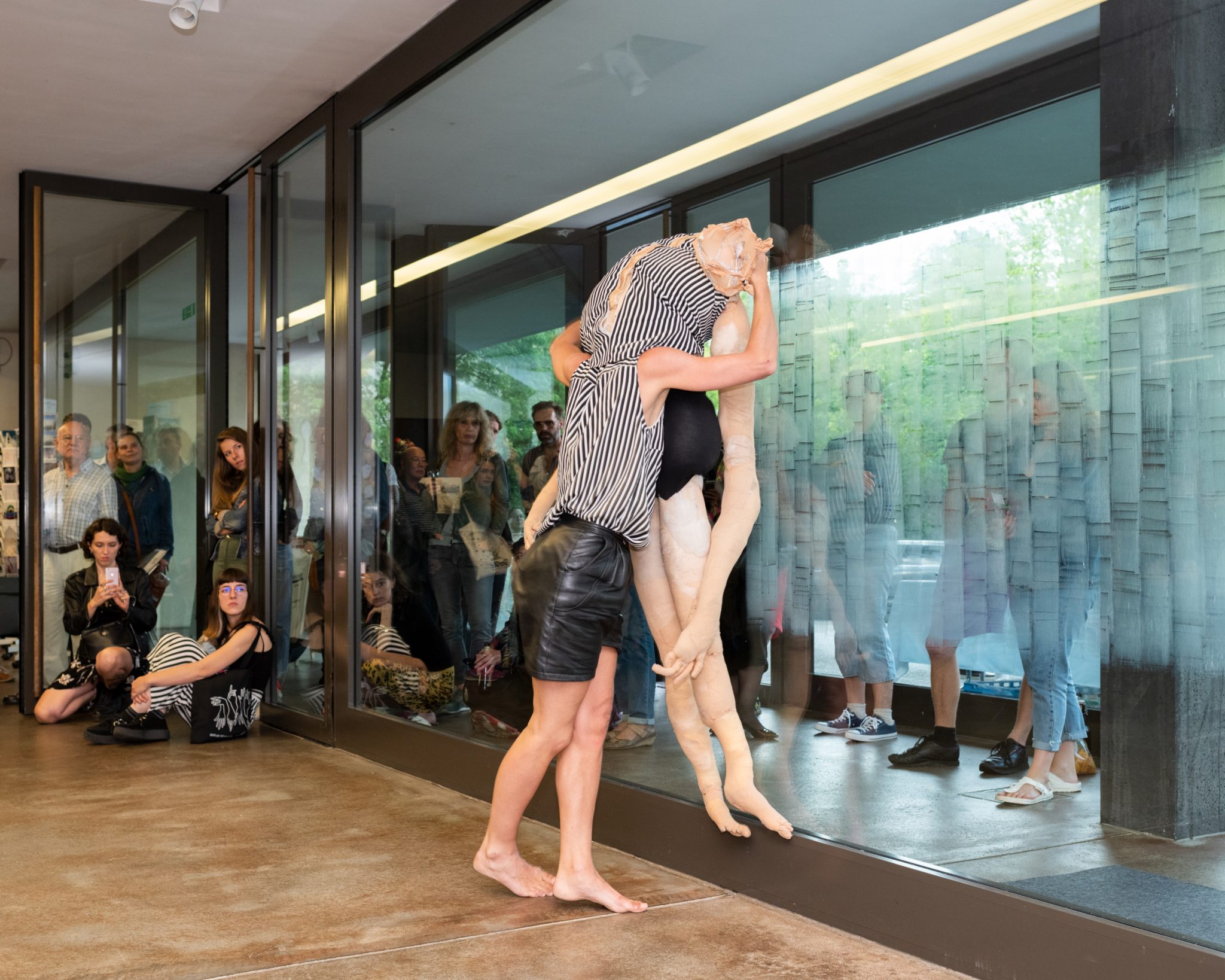 Diploma festival – MA CAP
As the exhibition at Kunsthaus Pasquart (18.-23.6.2020) cannot take place, the Diploma Festival MA CAP of the HKB will be hold as a digital Festival. More information will follow.
The Diploma festival of the Masters in Contemporary Arts Practice of the High school of Arts Berne gathers works of a young and joyful experimenting generation of ambitious activists in art. The artistic thought of the graduates shows itself in different medias such as performance, video, installation, painting, literature or music and focuses on contemporary questioning.
Latefa Wiersch & Emma Murray, ne pas de deux, 2019, Performance, Festival des arts, Kunsthaus Centre d'art Pasquart 2019; photo: Ruben Wyttenbach