Diese Veranstaltung hat bereits stattgefunden.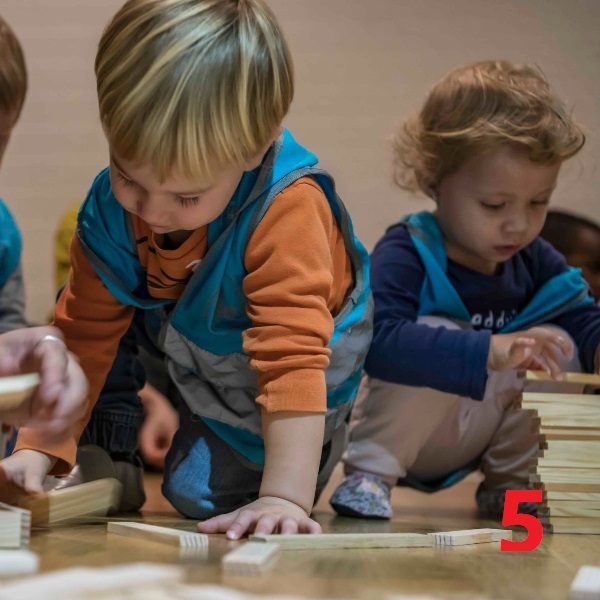 Creativ Brunch for families
15 March 2020, 11:00

–

14:30

|

CHF30
This event has been cancelled. Thank you for your understanding.
The next creative brunch for families will take place on 25th October 2020.
5
Creative brunch for families
Sunday, 15 March 2020
11:00-14:30 Brunch in the foyer of Kunsthaus Pasquart
Rich organic buffet from Batavia: sourdough bread and plait, jam and honey, muesli and fruits, various cheeses, eggs, sausage and dried meat
12:00/13:00/14:00 Workshop in the Salle Poma (duration: approx. 30 min)
How does wood sound? What does it feel like? How can you play with it and build anything? The musician Michael Studer and the theatrewoman Nina Knecht from the PRIMA association make their creative process public and invite everyone to participate. To the rhythm of live music, young and old can explore the possibilities of wood in Daniel Zimmermann's exhibition.
The PRIMA association has been carrying out interactive art projects with small children in day-care centres and kindergartens since 2015.
11:00-14:30 Wood games at free use in the windbreak room
Price brunch (excl. hot drinks), activity and entry for adults: CHF 30.- / children pay CHF 2.- per year of age.
Reservation required: 30@pasquart.ch / 032 322 24 64
Event no. 5 in the context of the 30th anniversary of the Kunsthaus Pasquart. View more events