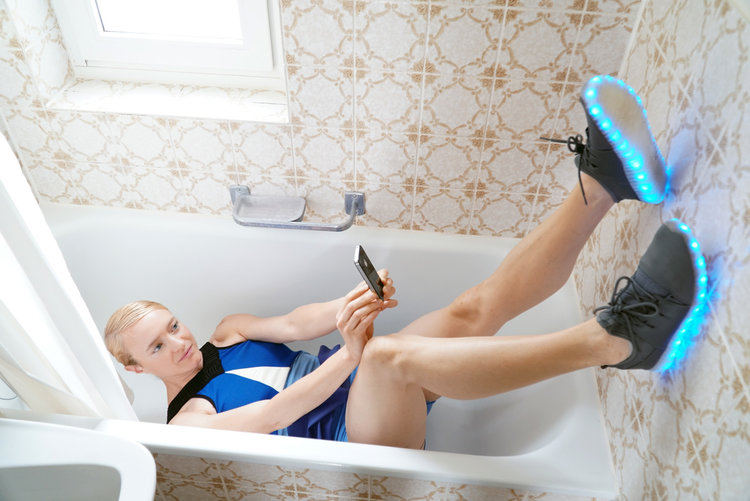 Anna Anderegg: Alone Together
Dance performance, in cooperation with the Gwangju Biennale.
ALONE TOGETHER investigates the cohabitation with technology, consumerism, and celebrity culture. Physical and digital body parts fuse into hybrid shapes, screens of mobile phones melt together with the bodies that host them. What does it mean for a society to be in a constant fragmented state of consciousness?
ALONE TOGETHER was created in collaboration with a team of artists from Europe and South Korea. The work invites the public to reflect on digital connectivity, online empathy, attention, isolation, and absence in a multi-layered narrative.
The Gwangju Biennale, one of the most important contemporary art exhibitions in Asia, will for the first time host a Swiss Pavilion, supported by the Embassy of Switzerland in the Republic of Korea. Co-organised by Kunsthaus Pasquart (Biel/CH) and the Eunam Museum of Art in Gwangju, the pavilion will present the international premiere of ALONE TOGETHER, an installation by Swiss choreographer and dancer Anna Anderegg.
The body of work is conceived as a film and a choreographic performance (presented from 26 February to 3 March 2021). From 4 March to 9 May, a recording of the performance will be presented as a spatial video installation specially created for the Swiss Pavilion and the Gwangju Biennale.