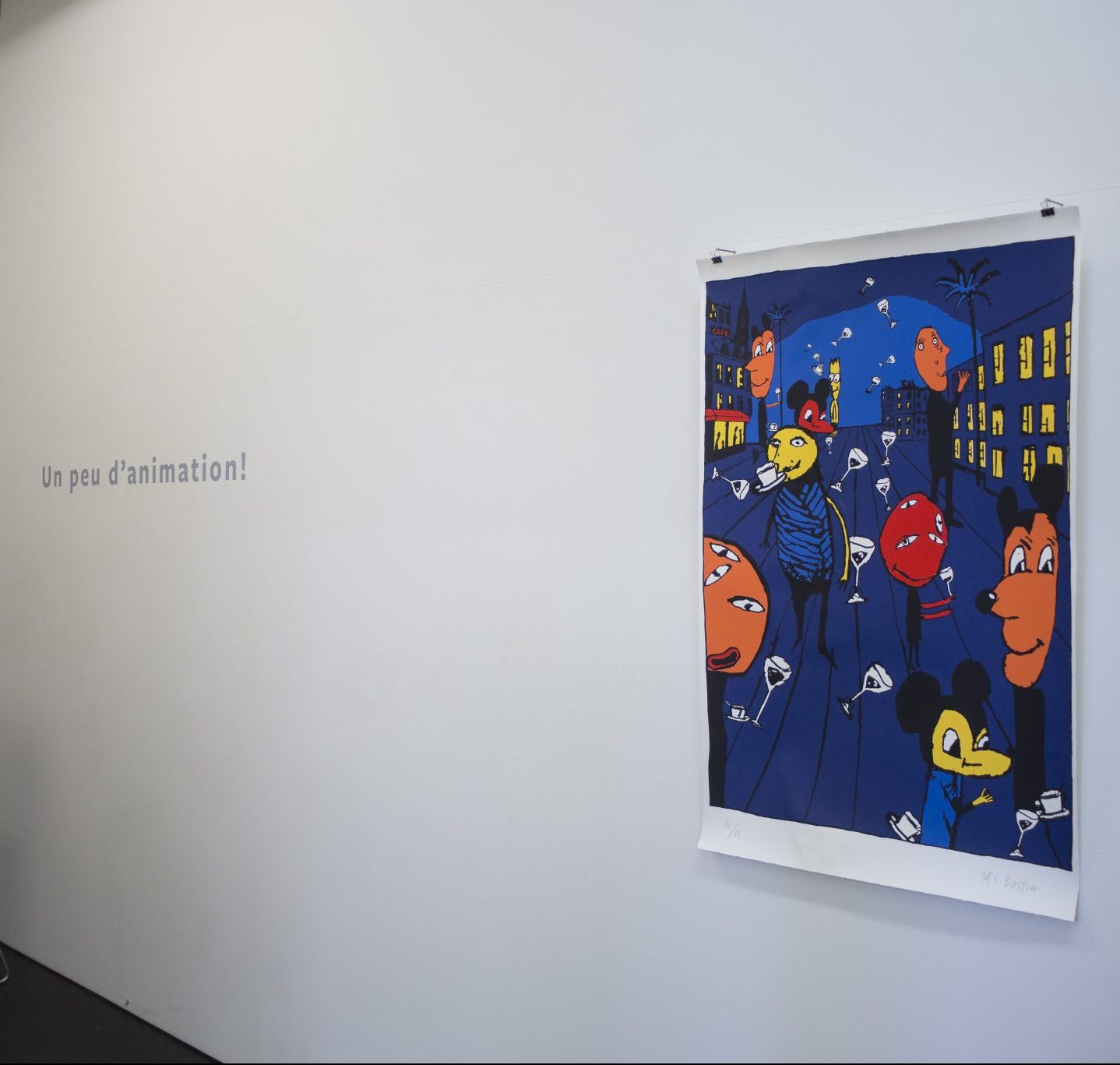 Sammlungsraum / Salle de la collection
Un peu d'animation
M.S. Bastian, Blau – Stadt Biel, o.D / s.d.
Foto / photo: Julie Lovens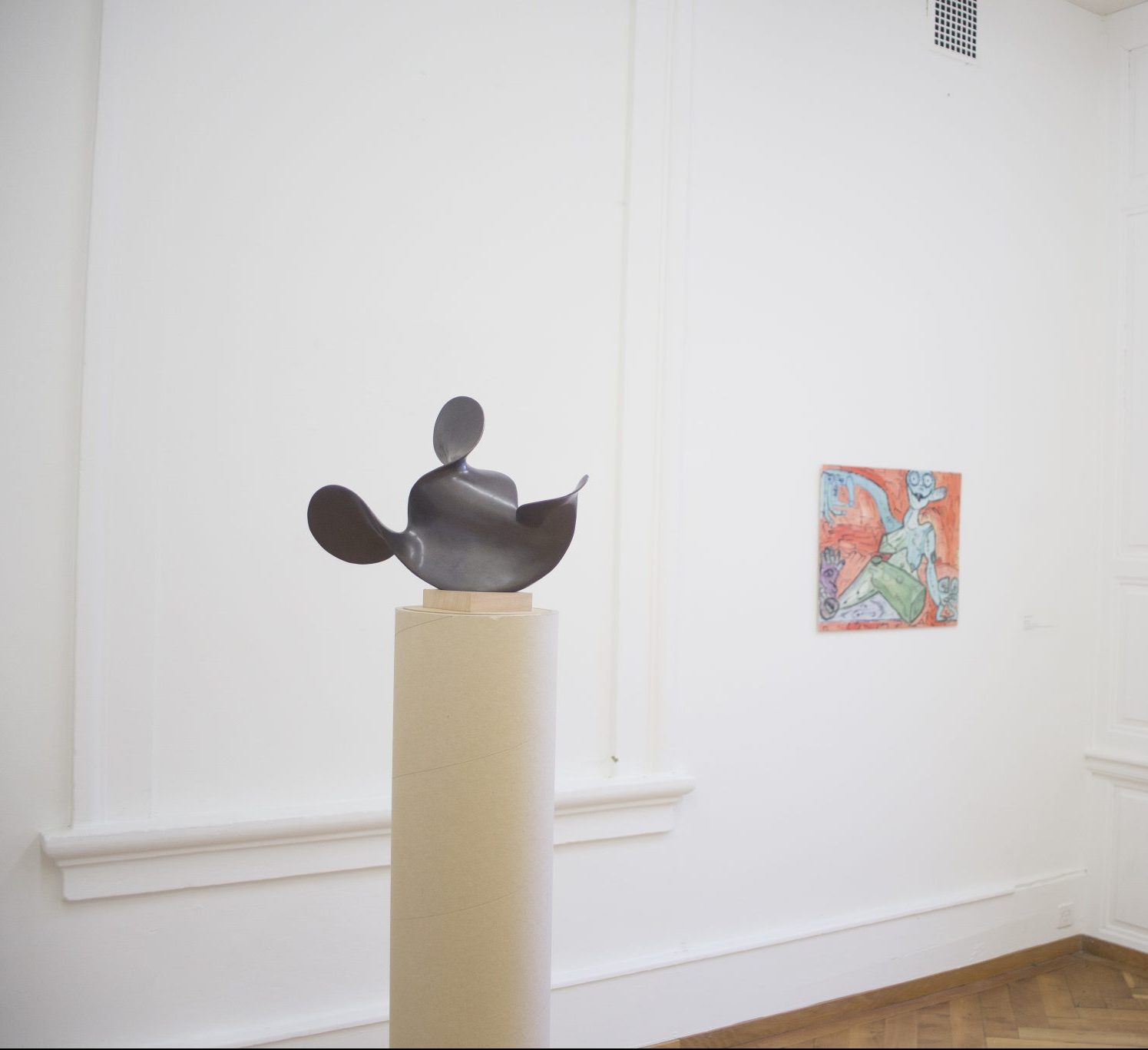 Sammlungsraum / Salle de la collection
Un peu d'animation
Markus Raetz, Form im Raum, 1991/92, Klaudia Schifferle, Allüre, 1984
Foto / photo: Julie Lovens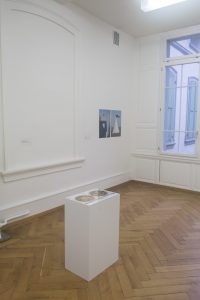 Sammlungsraum / Salle de la collection
Transitions
Foto / photo: Julie Lovens
The Collecting Process
In contrast with the semi-public Centre Pasquart Foundation, the Kunsthaus Collection Foundation arose from a private initiative of members of the Kunstverein (Art Society). Like other cultural foundations, it is also under the cantonal foundation supervision. At the heart of the collecting process are acquisitions from exhibitions at the Kunsthaus, thus forming a visual archive of the exhibitions programme.
In addition, acquisitions are made of contemporary works of art of national significance. In parallel, the City of Biel collects works by artists with a particular connection to Biel and the region. The Foundation can also commission works of art and, in addition, supports specific exhibitions at the Kunsthaus through its exhibition fund. The collection is held at and maintained by the Kunsthaus Pasquart; it is made available for exhibitions and external loans.
Members of the Kunsthaus Collection Advisory Board
Jean-Pierre Bechtel
Ruedi Hadorn
Felicity Lunn, Director Kunsthaus Pasquart
Ueli Schärrer, Vice-President
Heidi Schwab, President
Robert Spycher, Finances
Ruedi Vogt
Michael Weissberg
Current Acquisitions Committee
Aktuelle Ankaufskommission
Under the chairmanship of the director, the committee makes decisions on acquisitions and the acceptance of donations.
Felicity Lunn
Heidi Schwab
Francisco Sierra
Ueli Schärrer
Gönnermitgliedschaft
Sie fördern die Sammlung der Kunsthaus-Stiftung mit einem jährlichen Beitrag von mindestens CHF 1'000.-
Sie werden zu Vernissagen und allen anderen Anlässen in unserem Kunsthaus eingeladen.
Sie erhalten zwei Jahres-Eintrittskarten für das Kunsthaus.
Sie feiern gemeinsam mit dem Künstler oder der Künstlerin den durch Sie ermöglichten Ankauf.
Wir organisieren für Sie Podiumsgespräche mit ausgewiesenen Referenten in unseren wunderschönen Räumen des Kunsthauses.
Wir organisieren für Sie einmal jährlich ein gemeinsames Nachtessen im Kunsthaus.
Kontakt
Heidi Schwab
Präsidentin
Stiftung Kunsthaus-Sammlung Pasquart
Seevorstadt 71
CH-2502 Biel/Bienne