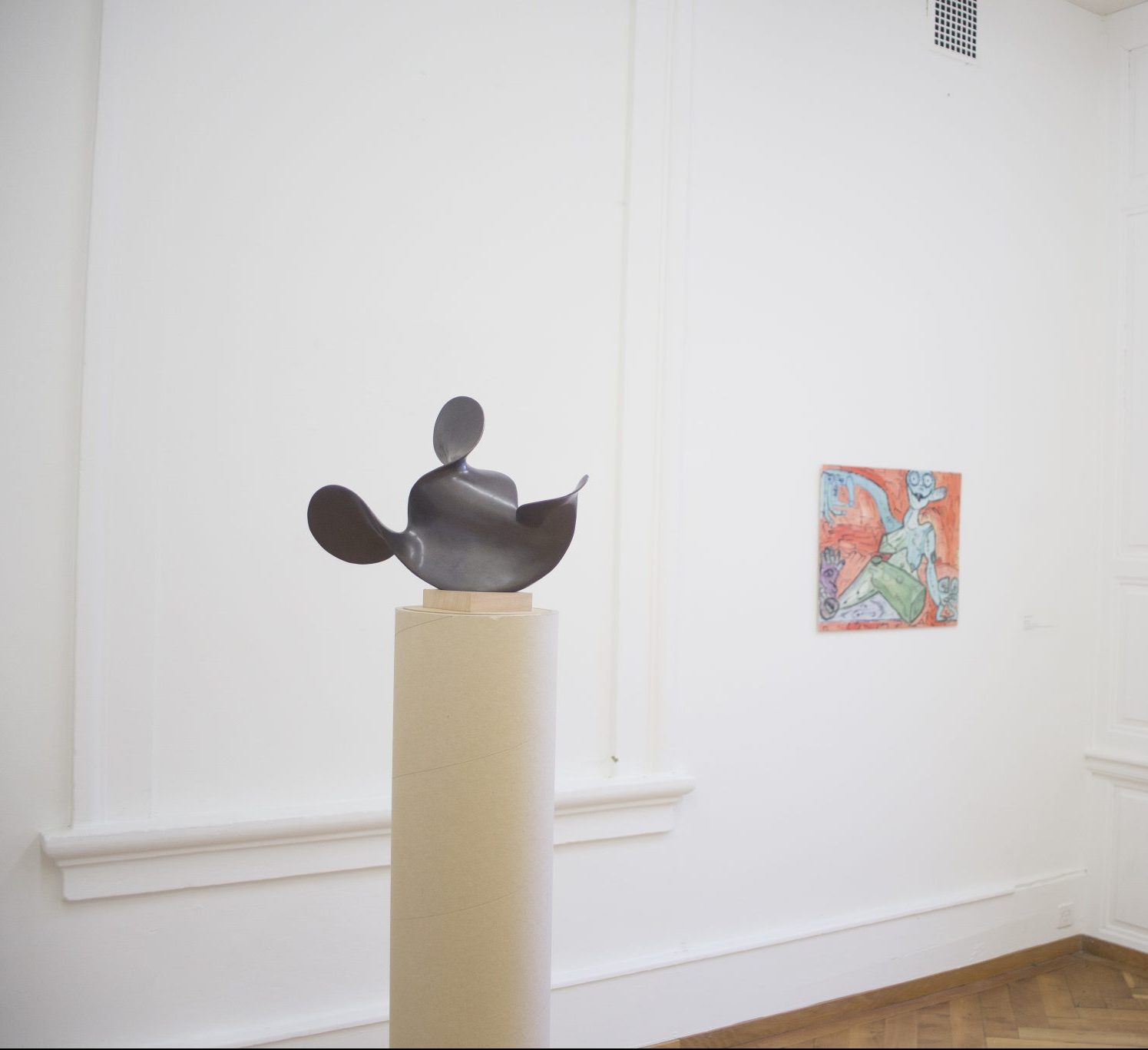 Sammlungsraum / Salle de la collection
Un peu d'animation
Markus Raetz, Form im Raum, 1991/92, Klaudia Schifferle, Allüre, 1984
Foto / photo: Julie Lovens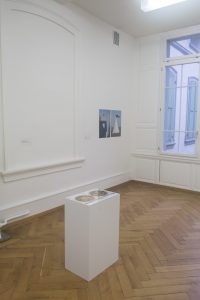 Sammlungsraum / Salle de la collection
Transitions
Foto / photo: Julie Lovens
History of the Kunsthaus Collection Foundation
Already on the foundation of the Pasquart and the Kunsthaus it was decided that the formation of a collection for the latter should be considered for several reasons:
To be an equal partner in loan negotiations with museums, galleries and other lenders.
To honour artists' work and to document the Kunsthaus programme via acquisitions from exhibitions presented there.
To create a reception point for donations, gifts and artists' legacies.
For these reasons the Collection Pasquart Foundation was founded in 1991.
At the heart of the collecting activity are acquisitions from exhibitions at the Kunsthaus, also, however, the acquisition of contemporary works of art of national significance. The Foundation can also commission works and it supports selected exhibitions at the Kunsthaus with its exhibition fund. The collection is stored and conserved at the Pasquart and is available to the Kunsthaus for exhibitions and loans to other institutions.
The collection contains more than 1800 works, including a comprehensive collection of works by the painter and draughtsman Bruno Meier (CH, 1905-1967). The artists Heinz-Peter Kohler (Biel) and Martin Ziegelmüller (Vinelz, BE) have donated a large number of their graphic works to the collection.
In addition are works left in wills and gifts from artists, private individuals and public institutions.
Parallel to the groups of works mentioned, the collection contains works by among others: 1
Ben Vautier (CH), Heinz Brand (CH), Marie José Burki (CH), Miriam Cahn (CH), herman de vries (NL), Dexter Dalwood (GB), Fischli/Weiss (CH), Clare Goodwin (GB), Hervé Graumann (CH), Mariann Grunder (CH), Rebecca Horn (D), Rannva Kunoy (FO), Werner Otto Leuenberger (CH), Urs Lüthi (CH), M.S. Bastian (CH), Erica Pedretti (CH), Gian Pedretti (CH), Barbara Probst (DE), Markus Raetz (CH), RELAX (chiarenza & hauser&co,CH), Michael Sailstorfer (DE), Claude Sandoz (CH), Leopold Schropp (D), Martin Schwarz (CH), Julia Steiner (CH), Uwe Wittwer (CH), René Zäch (CH)
1 For the complete list up to 2010 see also:: Künstler/-innen der Kunsthaus Sammlung in: 1990–2000–2010 CentrePasquArt, pp. 135 – 137