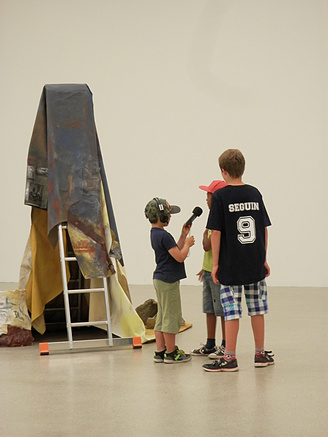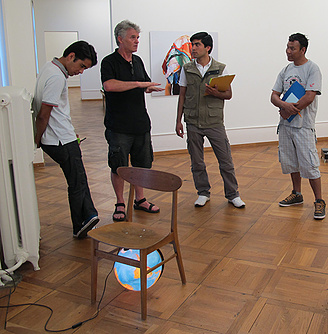 Special projects
The art education service at the Art Centre Pasquart nurtures collaboration on different levels with various individuals and institutions to continually expand the scope of art education.
Volkshochschule Region Biel-Lyss
Adult education opportunities within the programme of the Volkshochschule Lyss Biel
current programme
HEP BEJUNE
Course within the further education programme for teachers, carried out by the art education service.
wild4u
Sept–Okt 2013
Performance and installation art education project by Verena Lafargue and Monica Klingler with a class of students and their teacher Lise Neher, Gymnasium Alpenstrasse Biel.
More
ANDER-E-S SEHEN
Summer 2014 and 2013
Art education project for adults. Supported by pro helvetia.
More
«This is not an audioguide»
Summer 2013
Project by the Master student Emilie Lopes Garcia within the partnership between the art education service Art Centre Pasquart and the study option MA Art Education, Bern University of the Arts (BUA).
Telling Tales
Summer 2013
Exchange (job shadowing) and collaboration with the art education service of the National Gallery of Art Lithuania in the context of the exhibition Telling Tales (2.2.–6.4.2014). An art educator from Vilnius was a guest at the Art Centre Pasquart for three weeks.