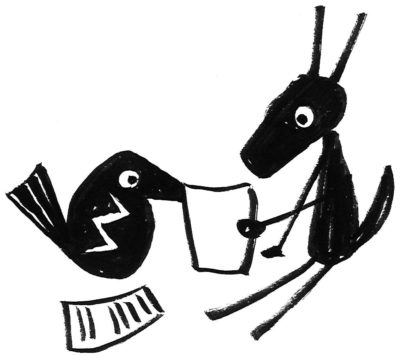 Art Education for download
During the lockdown, the art education department of Kunsthaus Pasquart developed for parents and their children as well as teachers and their pupils «art education for download»: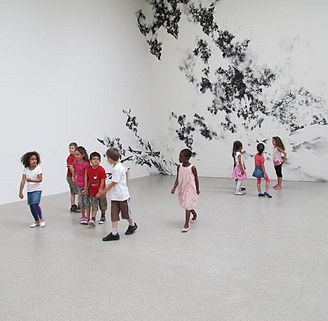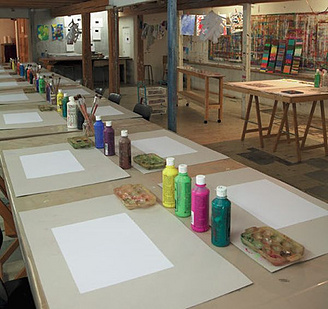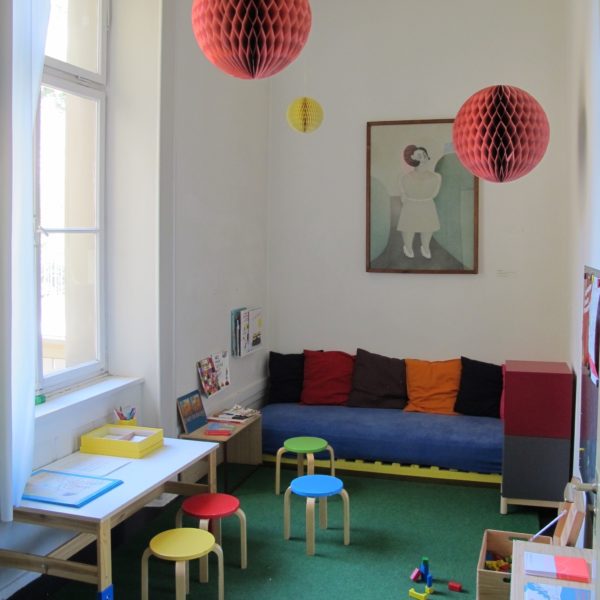 Art Education
Through guided tours, workshops and other events, art education offers visitors to the Kunsthaus Pasquart special encounters with the art exhibited. Observation, discussion and artistic experimentation open unexpected ways of experiencing the exhibitions, at the heart of which is not only the communication of knowledge but, more importantly, the personal experience of art. Building on our programme for schools, our art education for other target groups is continually being expanded wherever possible.
Which offers are you interested in?
The Kunsthaus Pasquart and the NMB New Museum Biel have been working together since 2004 in the area of art education. All tours and workshops, both during and outside the Kunsthaus opening hours, can be easily booked through central contact details:
T + 41 32 322 24 64
info@kulturvermittlung-biel.ch
Room for families / Children's room
For families with small children, a room with picture books about art, all kinds of games and an invitation to a creative activity is available directly in the exhibition area. (Please note that there is no supervision.)
We are extremely grateful to
STIFTUNG VINETUM
The comprehensive programme for school classes, children and teenagers is made possible by the generous support of the Stiftung VINETUM. The Stiftung VINETUM supports the Kunsthaus Pasquart in the development of an active art education programme for its young visitors, in order to provide them with access to contemporary art as well as to support their understanding of and to stimulate interest in it.