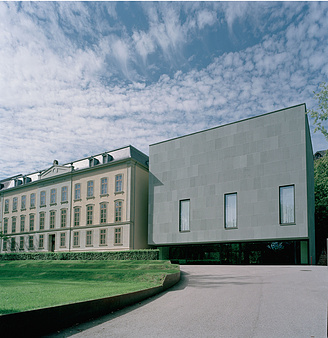 Art Centre Pasquart
The Art Centre Pasquart is on the pulse. With the partner organisations who share the building, it is a dynamic place for meeting, communicating and engaging in cultural experiences. In an extraordinary architectural context, at the foot of the Jura mountains, visitors can explore thought-provoking exhibitions of contemporary art.
The Art Centre Pasquart is one of the most important museums for contemporary art in Switzerland, promoting an awareness of current artistic production through its programme of regional, national and international exhibitions.
A place of innovative and recent creative production, the Art Centre Pasquart provides visitors of all ages with access to contemporary art through exhibitions, publications, events and its art education programme. Through its international reputation, the Art Centre Pasquart contributes significantly to the image of both the city of Biel and the region.